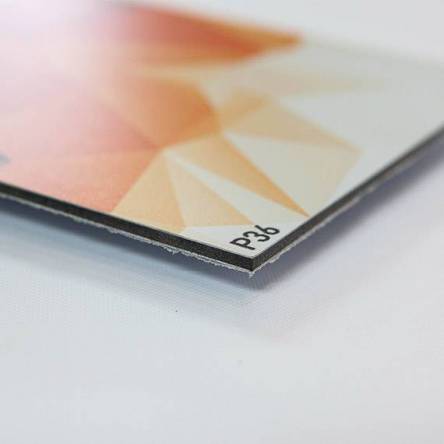 Dibond (Alucobond)
Lightweight and heavy-duty durable sign.
· Full colour single sided print
· Made with resistant aluminum
· Laminated for extra protection
· Lightweight polyethylene core
USES - bathroom decor, parking signs, outdoor advertising, architectural displays, digital & screen printing, wayfinding etc.
Dibond is a brand name for brush aluminum composite sheeting or sandwich panel. Invented in 1965, originally called "Alucobond", this material is still being used today and happens to be one of the leading brands in the signs and display industry. It is a lightweight cut plastic material consisted of a flexible polyethylene core covered with a thin aluminum sheet on each side. This material is in fact very rigid and workable with a wide temperature range, and is incredibly damage resistant, perfect for any indoor and outdoor usage. It's also UV resistant and has excellent stability without the risk of rusting overtime. This metal is perfect for all weather conditions, it is non-corrosive, fully recyclable and with the super-polyester lacquered surface, it is ideal for digital and screen printing. This material is mainly used for shop signage and frequently used in art exhibition. It can be drilled, riveted, screwed or nailed to almost any surface.
Ces produits pourraient également vous intéresser