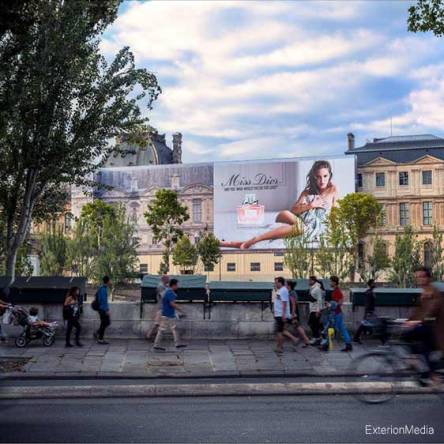 Extreme Printing
looking to go really big... we can help.
· Reinforced vinyl mesh option
· Resistant to moisture and high pressure
· Great for short term or long-term
· Ideal for sites under construction
USES - construction hoarding, for buildings and sites under development, showcase big events
Addressing the needs of individual construction companies while providing safety, beauty and piece of mind.
We take pride in our ability to provide a quality product in a timely manner. Prismaflex has successfully integrated the entire order taking, printing, finishing and delivery process to provide fast, efficient quality service to our customers. We can supply professional solutions for your graphic needs.
Some of the distinctive advantages you gain through using Prismaflex are:
Excellent customer service
Printing and framing solution
Long list of printing materials
Large printing capacity
Prepress department

Give us a few minutes of your time to allow us to show you how Prismaprint can help you with your project. We are here to help.
Ces produits pourraient également vous intéresser